Beskrivning
A set full for rear wishbone for Audi 100 C4 S4 and Audi V8 D11.
Red set for both rear wishbones (left + right) of polyurethane bushings.
Polyurethane bushings work ideally in performance suspensions. Rubber suspension bushings are a proven compromise in performance vehicles. When additional horsepower is added, plus size tires then OEM or rubber bushings tend to stress beyond design limits. Polyurethane bushings are strong enough to control movement and maintain wheel alignment.
This is a full set for rear of car wishbones with version for 48 mm hole in the support (picture bellow).
Please look for part number of the circled part and compare with the one given bellow.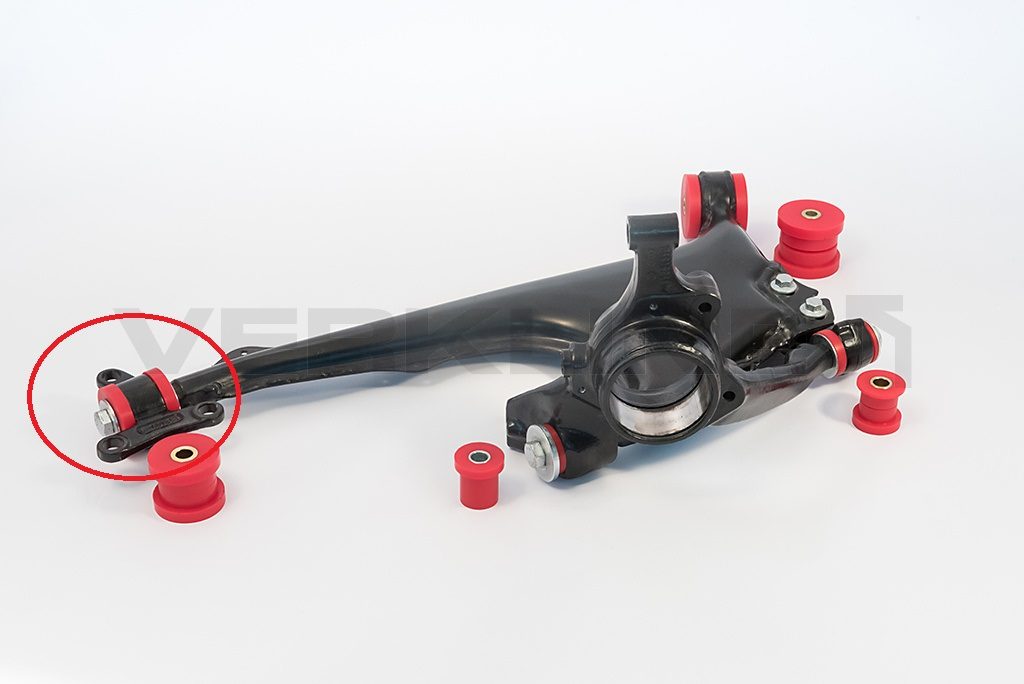 48 mm hole part number of the part above:
– 4A0511247B
– 4A0511249
– 4A0511337A
Features:
– 8 pices red polyurethane bushings
– stiffness rated 75 ShA
Fitment:
– Rear wishbones – Audi 100 C4
– Rear wishbones – Audi S4
– Rear wishbones – Audi S6
– Rear wishbones – Audi Ur-S4
– Rear wishbones – Audi Ur-S6
– Rear wishbones – Audi V8 D11
– Rear wishbones – Audi 200 C3